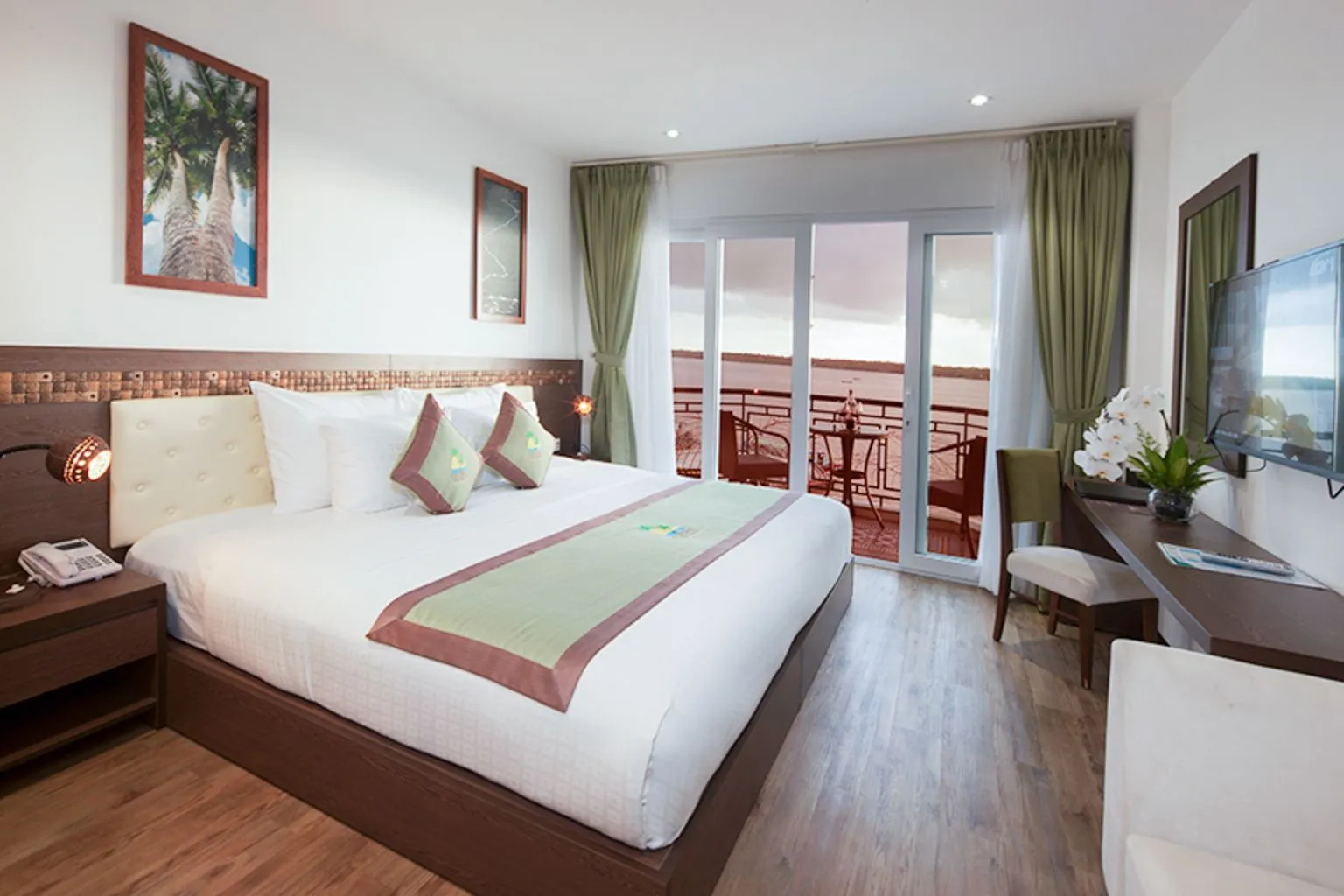 Phòng nghỉ cao cấp với hướng nhìn về dòng sông Hàm Luông thơ mộng, trang thiết bị theo tiêu chuẩn hiện đại, sang trọng với ghế sofa, giường Kingsize rộng rãi. Không dừng lại ở đó, chúng tôi mang thiên nhiên vào trong căn phòng của bạn, đó sẽ là một nơi lý





2,200,000 VND
1,720,000 VND
Hoang Lam restaurant brings to you the excellent regional Vietnamese cuisines, delicious signature dishes. Our master chefs offer a unique fine dining experience combining the best flavors of Western & Eastern gourmet dining.
With spacious space, both indoors and outdoors, and a luxurious design, the resort is an ideal place for all events and conferences with full modern amenities.
Airy and romantic party space on the riverbank romatic Ham Luong river for all high-class parties
By collaborating with tourism partners in the province, along with a team of professional and dynamic staff, visitors will have wonderful and memorable trips, discovering the beauty of the countryside.