As one of 13 provinces and cities in the Mekong Delta region, Ben Tre makes a strong impression on domestic and foreign tourists by the cultural and natural diversity of the garden.
Bến Tre có đường bờ biển dài 65km, có rừng ngập mặn với hệ động thực vật phong phú, các kênh rạch chằng chịt cùng nhiều cù lao, cồn bãi, nên bốn mùa khí hậu ôn hòa, mát mẻ. Đây còn là một ốc đảo được hợp thành từ ba dãy cù lao (cù lao Bảo, cù lao Minh, cù lao An Hóa) và được bồi tụ bởi phù sa của 4 con sông Tiền, Hàm Luông, Ba Lai và Cổ Chiên nên đất đai rất phì nhiêu, màu mỡ, thích hợp trồng nhiều loại trái cây, trong đó nổi tiếng nhất là cây dừa.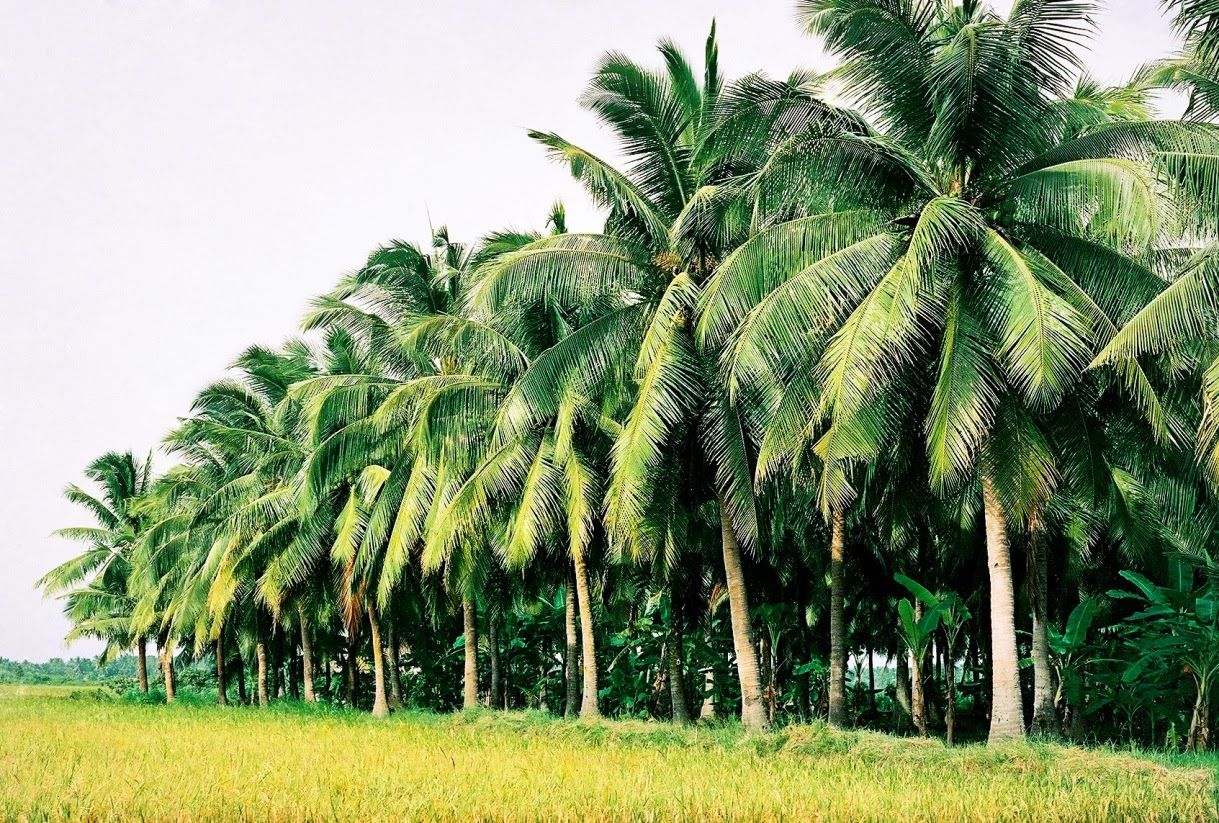 Bến Tre hiện có 53.000ha diện tích đất trồng dừa, chiếm 1/4 diện tích dừa cả nước, sản lượng hàng năm khoảng 500 triệu trái, không chỉ cung cấp trong nước mà còn xuất khẩu đi các nước như Singapore, Malaysia, Philippin, Ấn Độ, Trung Quốc… Dừa được chế biến thành nhiều sản phẩm đa dạng như: than hoạt tính, chỉ sơ dừa, cơm dừa nạo sấy, sữa dừa, thạch dừa, mặt nạ dừa, kẹo dừa,…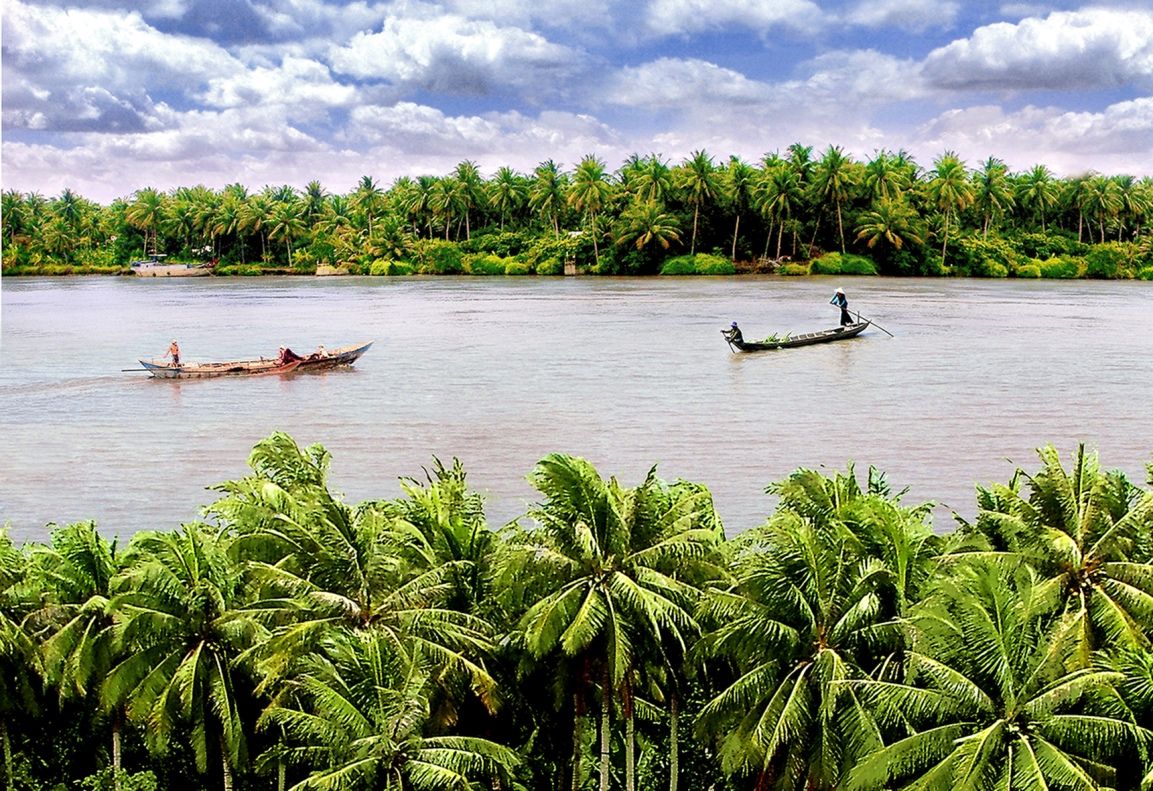 Người dân Bến Tre còn tận dụng tất cả các thành phần của cây dừa như thân, cọng, vỏ, lá… để làm ra nhiều sản phẩm thủ công mỹ nghệ độc đáo, được nhiều du khách ưa chuộng tập trung ở các làng nghề thuộc Cồn Phụng (huyện Châu Thành) và Hưng Phong (huyện Giồng Trôm).
Besides, Ben Tre also has many other traditional craft villages such as Cai Mon - Cho Lach flower craft, My Long rice paper, Son Doc puffer cake, knitting, broom making, breading, etc. These are the favorable conditions for Ben Tre to develop trade village tourism in association with eco-tourism.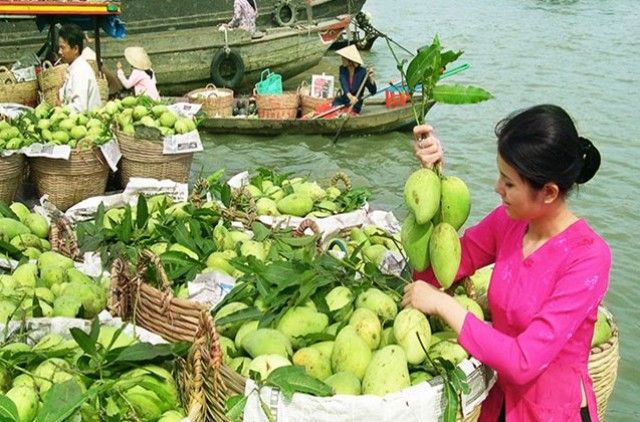 Đình làng và nhà cổ ở Bến Tre cũng là nơi thu hút nhiều du khách đến tham quan, tiêu biểu là đình Bình Hòa (huyện Giồng Trôm), đình Phú Lễ (huyện Ba Tri) hay đình Phú Tự (TP. Bến Tre) có cây bạch mai cổ thụ độc nhất vô nhị, trên 300 năm tuổi vẫn còn xanh tốt.
Bến Tre còn có ngôi nhà cổ ở xã Đại Điền (huyện Thạnh Phú) trên 100 năm tuổi, xây theo kiểu hình chữ nhất và được trang trí hoa văn chạm trổ khéo léo, tinh tế.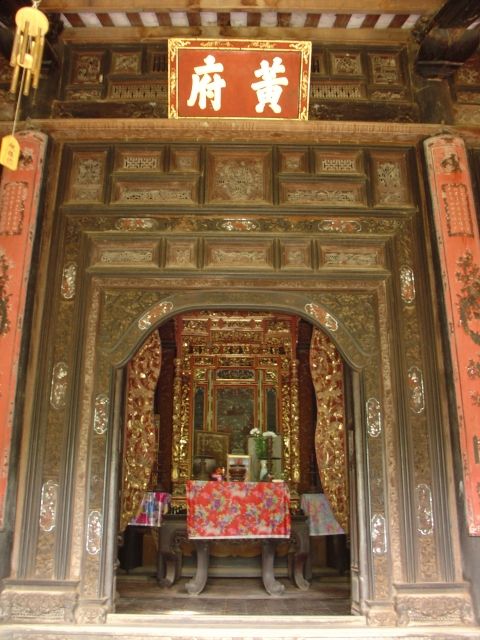 Ben Tre is especially attractive to visitors with loving, and lyrical folk songs, bearing the nuances of the watery West such as the lullaby songs, chanty, rhymes, ly, singing charms, reformed theater ; In particular, this place still preserves and develops the art form of the Southern amateur music - the intangible cultural heritage of humanity. This land also holds a treasure of folk literature with ancient stories, poems, riddles, anecdotes about "the old man Ba Tri" ...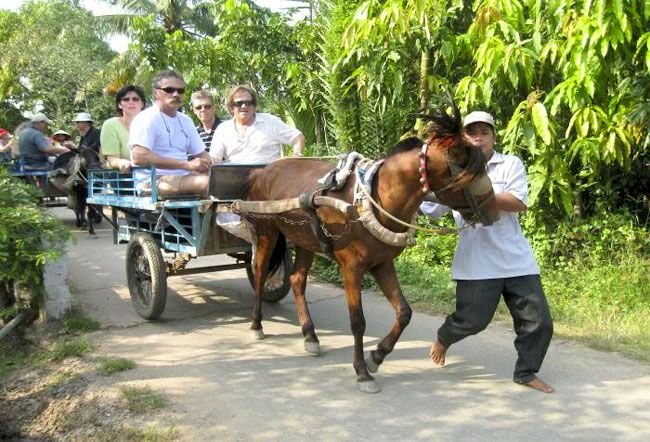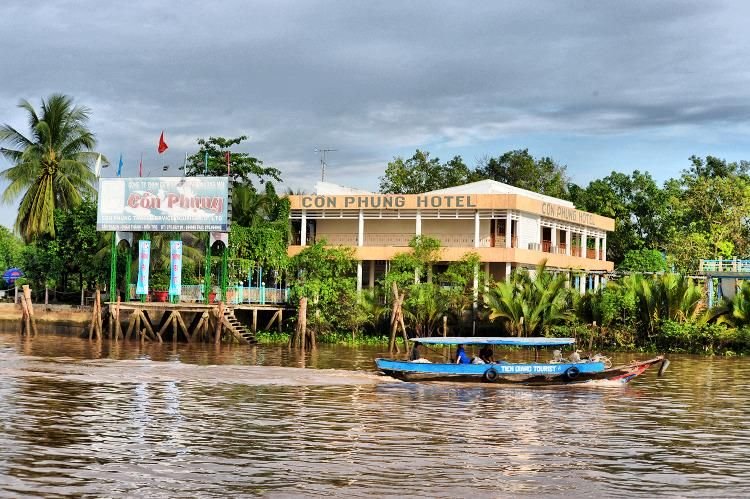 Annually, there are many special festivals in Ben Tre, such as: Dong Khoi revolutionary traditional festival (January 17) in Dinh Thuy commune (Mo Cay district); Traditional cultural festival to celebrate the birthday of poet Nguyen Dinh Chieu (1/7) in An Duc commune (Ba Tri district); Festival of delicious - safe fruits and agricultural products in Ben Tre province on the occasion of the Lunar New Year (5/5 lunar calendar), Nghinh Ong festival of the residents of the seas (15, 16/6 lunar calendar) ... Particularly the ceremony Coconut Festival has been approved to become a National Coconut Festival, held every 2 years on April 30 with a variety of activities, attracting a lot of visitors to visit and attend the festival.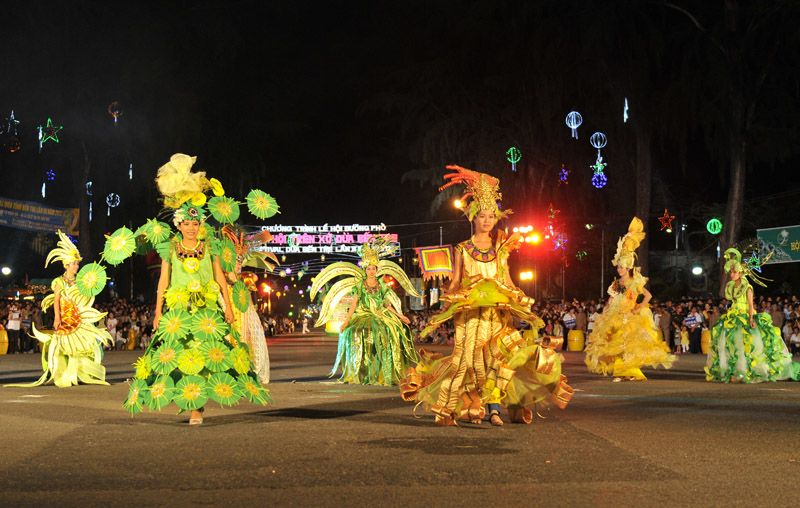 Tourists come to Ben Tre in addition to visiting the landscape of the watery and orchard-filled scenery and learn about the unique and diverse local cultural identity and also enjoy the type of community tourism. Visiting Ben Tre, tourists can go with locals to trap and catch fish, do the gardening, grow rice, and cook dishes, or go by boat on a river, visit a coconut candy workshop, make rice papers, and coconut handicrafts; enjoy delicious fresh fruits; listen to the performance of the Southern amateur music ... All will bring visitors interesting and unforgettable experiences.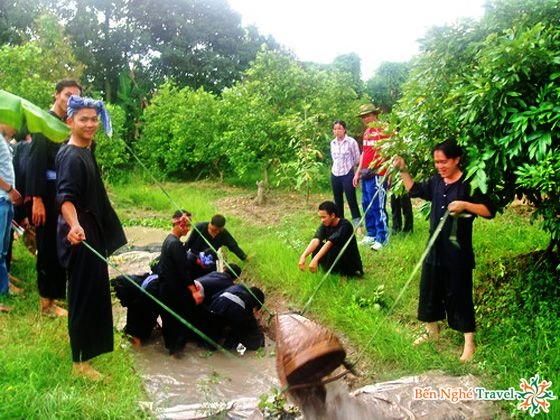 Ben Tre has great opportunities and potential for tourism development, in which ecotourism and cultural-historical tourism are increasingly attracting many domestic and international tourists. Currently, the province has orientations to make this "smokeless industry" become one of the key economic sectors of the province.
(Nguồn TTXTDL Bến Tre)